"In China, even if you are 'one in a million' there are 1300 just like you" – Bill Gates
Do you know that the market for Olive oil is over $150 Mn per annum and growing? Or that, low tension cables market is values at is over $2 Bn; or that over $3 Bn crores worth of corrugated boxes are consumed? Such insights are valuable for companies to make business and investment decisions.
Krysalis specializes in estimating market potential for complex products/markets and providing such insights. We have helped estimate market size in markets as varied as l gear boxes, cables, metal enclosures, fishnets, to name a few.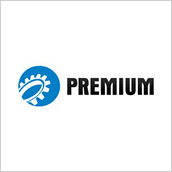 SUCCESS STORIES
The client commissioned Krysalis to explore and assess the size and dynamics of the market for a new technology product. The study helped the client take a decision on the product launch.
More Success Stories