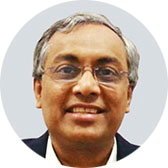 C. Venugopal, MD and CEO
MBA from Jamnalal Bajaj and B.Tech from IIT, Kharagpur. Over 25 years of experience, spread over leading companies in India, covering Marketing, Operations, Supply Chain Management and IT. Experience in having set up and managed a BPO organization including international marketing of BPO services. Widely travelled all over the world and skilled in process improvement, training and organizational change management.
---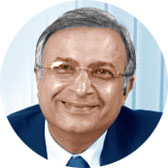 Balan Karunakaran, President and COO
A Graduate in Commerce & Economics and PG in management from Bombay University. Over 20 years of hands on experience in sales and marketing. Experience in having managed national sales for leading brands involving product and sales management, operations control, and channel management. Experience in entrepreneurship -set up and managed a print media business successfully servicing highly demanding clients. Skilled in all areas of marketing & sales including marketing research.
---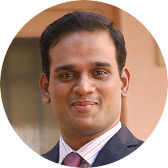 S. Narayanan, Director
Narayanan joined Krysalis in mid-2006 when we were a young and upcoming management consulting company. He now leads projects at Krysalis and has completed over 75 projects in market research, operations improvement and strategy in 15 industry segments across the country. Krysalis helped discover his aptitude for market research, analytics and financials. He has hand-held many small and medium scale companies in improving their capabilities through LEAN principles and played a key role in change management projects. This has crafted a trainer in him and has conducted many training sessions.
Narayan holds a bachelor's degree in Mechanical engineering from Madras University and master's in management from Loyola Institute of Business Administration Chennai. He is an auto enthusiast and enjoys 'gymming'.
---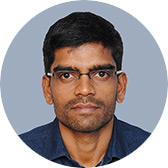 Arun G, Director
Arun and the year 2007 came together to Krysalis and it had always got better since then. Arun leads projects at Krysalis and completed over 70 projects in operations improvement, market research and strategy. He has developed the acumen to spot problems quickly, and has an eye for creating frameworks, templates and business models. He has hand-holded and guided many small and medium companies to improve their manufacturing operations. His knowledge on IT tools and excel defines the depth of Krysalis' knowledge. He is also a good mentor succeeded in identifying, nurturing and turning around many young talents in our client organizations.
Arun holds a bachelor's degree in Electrical engineering from VIT and master's in business administration from CEG, Anna University. He is the topper in CII's SCM PRO 2015. He is a movie buff (language no bar), fitness freak, and enjoys exploring new gadgets and technologies.