For industrial products (B2B)
Krysalis specializes in B2B, VOC studies to help companies understand the deeper needs of customer . We have in the last few years, carried out studies in diverse industries like paints and surface coatings, cables, construction equipment, abrasives, IT services and hospitality services. The insights these studies provide, have helped clients fine tune their value propositions, sharpen their advertising spend and thereby significantly gain market share.
These studies help answer several important questions:
What does your customer likes and dislikes in your product/service?
Where do you stand in the mind of the customer vis-à-vis competition?
How good are you in quality and after sales service?
Who is your potential competition and what are their strengths and weaknesses?
Are there threat of substitutes for your product or service?
Are there regional or segmental differences in expectations ?
What is needed to be done to increase market share?
Voice of Customer (VOC) studies
It is always good to know your potential customers, especially when they don't buy from you directly. Their pattern of consumption (frequency, volume), point of purchase factors influencing the buying decision, level of importance given to associated factors like availability/proximity,
Our consumer research helps you understand these factors better.
Krysalis has conducted extensive market research in a variety of consumer markets like food retail, two wheeler batteries, farm equipment and auto-finance services, across the country for clients both Indian as well as International.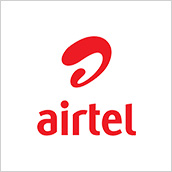 SUCCESS STORIES
Krysalis carried out a six month detailed study covering over 1000 customers every month to study the reasons for customer churn. Our study resulted in revised strategies for customer retention.
More Success Stories